Background:
California State Legislation SB-179 formally recognizes the nonbinary gender. Currently, certain laboratory tests have defined reference ranges based on biological male and female sex. If the result is abnormal or critical, it will be flagged accordingly in Epic. Reference ranges for nonbinary or unknown gender individuals are not yet established.

Purpose:
Effective Jan. 2, 2019, to help implement the nonbinary and unknown gender in the laboratory, tests with defined reference ranges within the UCI Lab system will be universally flagged "abnormal" in Epic and appended with the following comment:

This result is flagged because the patient has selected the nonbinary or unknown gender. Reference ranges are established by biological male and female sex. Recommend correlation with the appropriate reference range as clinically indicated.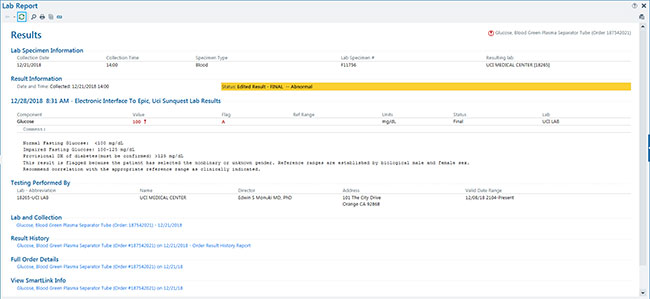 Click to enlarge

For nonbinary or unknown gender patients, critical values will be flagged as critical in Epic.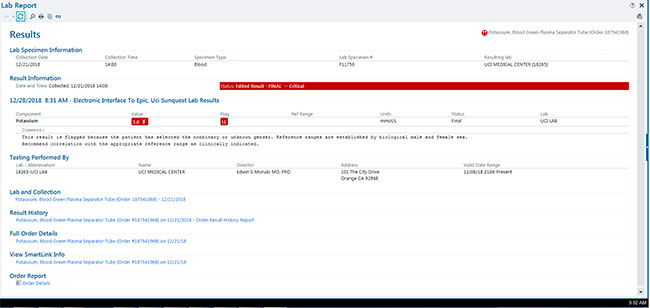 Click to enlarge

Sincerely,

Edwin S. Monuki, MD, PhD
Chair
Department of Pathology & Laboratory Medicine

Scott E. Rudkin, MD, MBA, RDMS, FAAEM, FACEP
Chief Medical Information Officer
Department of Emergency Medicine

William C Wilson, MD, MA
Chief Medical Officer
UCI Health